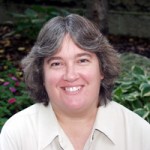 About Me:
First off, I hate writing these type of items and artist statements. When I grew up, promoting yourself was a big no-no. You're too "big for your britches".
Here is my profile description from Twitter where I very infrequently tweet as dbielick – Quilter and needleworker. Jewelry maker. Loves glass fusing and bead weaving. Fiber and surface designer. Avid photographer and traveler. Soccer fanatic.
Short and sweet, just the way I like it. I suppose you want more. I run a business called Oak Hill Designs. I have been in business since 1996. Some people may recognize me from the days when I used to vend at quilt shows and EGA events. My help graduated and moved on. The price of gas rose significantly and the airlines now charge for luggage. Gone are the days of vending from a 70 pound suitcase or two. I miss seeing everyone but can't afford the $600 or more booth fee plus travel fees. I still have the displays so every now and then you may see me at a small, inexpensive show.
I run an Etsy shop under the seller name oakhilldesignsmn. I am clearing out a lot of things from my vending days and also have some great full price ribbons. I will be putting up some of my patterns shortly and hope to get some of my own work up once the work on my house gets finished.
I have a business page at facebook. Please like me so I can shorten the long link to something people can manage to remember.
Denise Bielick – Go Illini! Go US Soccer!